Have your say: new blurb for The Breaking of Liam Glass
30 Friday Jul 2021
NEW BLURB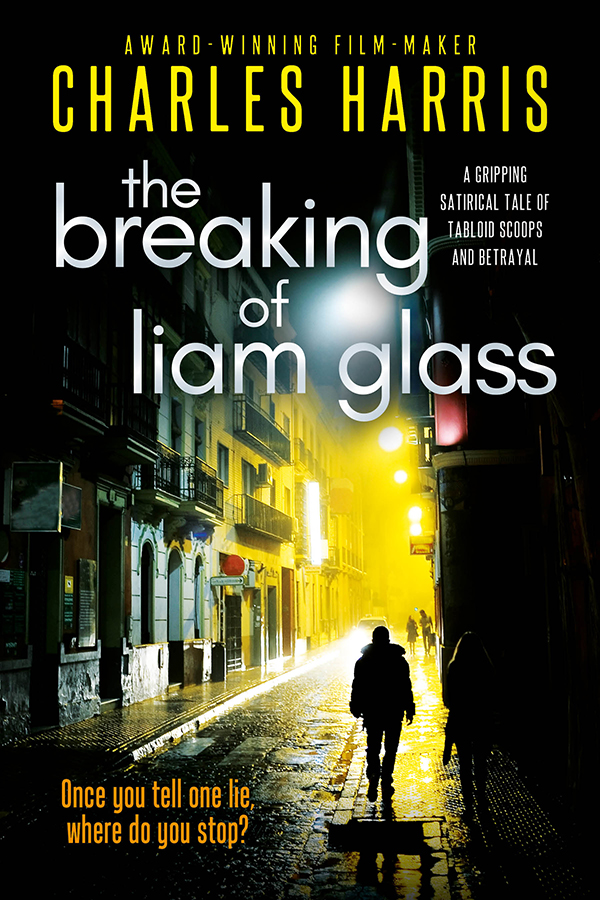 I'd love to hear your opinion of the new blurb for my noir thriller The Breaking of Liam Glass.
Times change, things move on and I decided it was time to update the description of my first novel.
Feedback on the old description was mixed:
Some people who felt that it would be more accurate to describe it less as a satire than a thriller.
While others wanted a little more about Jason Crowthorne, the journalist at the heart of the story. What kind of person is he? What does he want? Why should we care?
Yet others felt there should be a hint about the varied and colourful secondary characters who give the story extra fizz.
What do you think? Here's the revised blurb, with many thanks to Mike Grist, Helena Halme and all the other writers on the London Indie Authors Facebook group and Meetup.
The new blurb:
The Breaking of Liam Glass
A gripping political thriller of tabloid scoops and betrayal!
Once you tell one lie, where do you stop?
Crime reporter Jason Crowthorne was an idealist – once. He wanted to change the world. Now he's reduced to writing captions to feel-good stories for the local paper.
Then he comes across a genuine scoop. A young man named Liam Glass lies in intensive care after a vicious stabbing. Only, Jason knows Liam Glass has a secret… one that will realise his old ambitions to make a difference.
However, to get to the crucial truth, Jason has to tell a small lie, then a bigger one…
Soon he is sucked into a whirlpool of mistruths, violence and betrayal. The police are after him. Rival journalists are on his tail. And worst of all, his lies have put the young victim's life in the firing line.
A rollercoaster ride through modern Britain, peopled by dodgy publicity agents, off-beat celebrities, blundering politicians and angry Londoners – all led by an unlikely anti-hero caught in his own moral maze.
★★★★★ "Noir, gritty and fast-paced!" – Natalie Saiph Massone
★★★★★ "Gripping, serious, very funny." – AB
★★★★★ "An intensely addictive page turner." – Liz Barnsley, Latest Reads
★★★★★ "Verve and wit… cutting and dissolving like scenes from a gangster movie." – Piers Plowright, Camden New Journal
An Amazon bestseller debut.
Finalist: The Wishing Shelf Book Awards 2017
Finalist: Eyelands International Book Awards – Novels – 2018
(PS: Thank you for your feedback)
(PPS: The price is going up soon, but it's still at the lower price for one more week)